Marine 12 volt batteries: test pack for motor/controller trial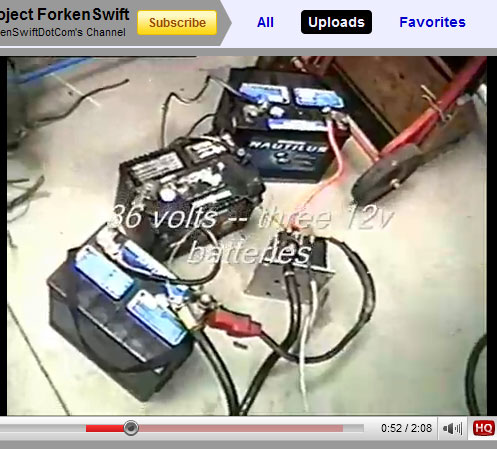 Marine 12 volt batteries: test pack for motor/controller trial
This screen grab from one of the YouTube videos shows a 36 volt battery "pack" used for the first test of the Curtis golf cart controller which is connected to the car's recently installed electric motor (not shown in this frame).
The batteries - 12 volts each - are a pair of marine deep cycle batteries and a starting battery.
At this point, we hadn't yet started looking for "proper" heavy-duty batteries.
(See the ForkenSwift's
electric car videos
page to watch the video - number 2 in the series.)