Battery mockups: planning the racks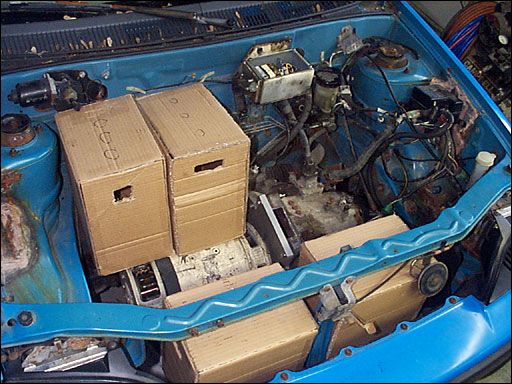 Battery mockups: planning the racks
Having lucked into a potentially predictable supply of used floor sweeper batteries from the forklift company, we started planning out how and where they would be mounted in the car.

Instead of moving around the actual batteries at 65 lbs / 30 kg apiece, I made up a set of mockups based on their dimensions. Very useful!

Surprisingly, the Swift/Metro has just enough space in the nooks and crannies of the engine compartment to take four of them.