Battery rack: engine compartment top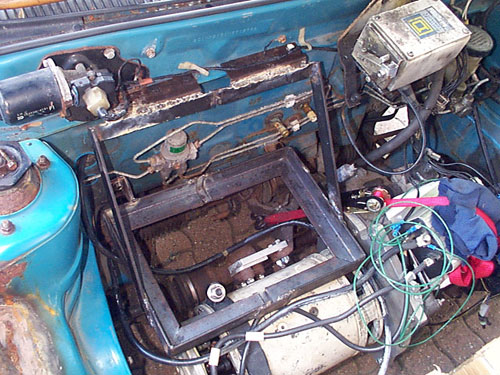 Battery rack: engine compartment top
Two batteries fit in this rack over the motor.

The rack is bolted in six places: four through a flange running across the width of the firewall, one lower down through the firewall itself, and another through the aft motor mount where it's welded to the firewall.

The metal is from an old bed frame and reused scrap angle iron.